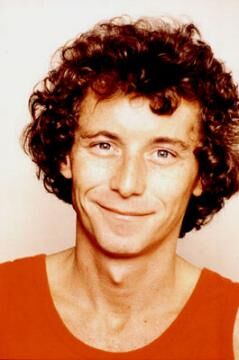 Steve Tracy (born October 3, 1952 - November 27, 1986) was an Ohio born actor best known for playing Nellie Oleson's husband, Percival Dalton on the NBC Little House on the Prairie television series. Tracy was born Steve Crumrine, and attended Kent University and went to LACC's Theatre Department, and also went to Harvey Lembeck's Comedy Workshop.
Steve Tracy portrayed Percival in eleven episodes of Little House on the Prairie. Other acting credits include Quincy M.E., Desperate Moves, The Jeffersons, National Lampoon's Class Reunion and Say Yes, among others.
On November 27, 1986 Steve Tracy passed away from complications from AIDS.
External links