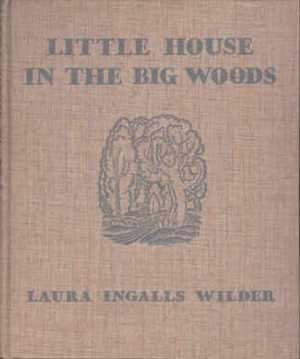 Little House in the Big Woods
Book information
Author(s)
Publication information
Publisher
ISBN

0060797509

Chronology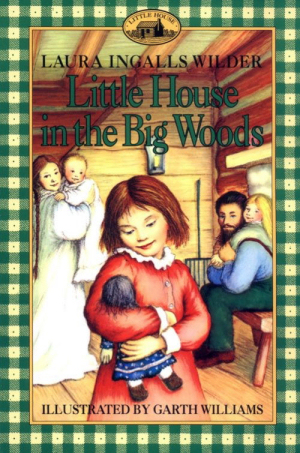 Little House in the Big Woods is the first book in the Little House book series by Laura Ingalls Wilder. It was published in 1932 by Harper & Brothers and illustrated by Helen Sewell. Later editions featured new drawings by Garth Williams. The story begins in 1871 with the Ingalls family living in the big woods of Wisconsin.
It is also one of the best-selling children's books of all time.[1][2] In addition, it is the second best-selling book from the Little House series, with Little House on the Prairie being the first.[1][2]
Laura Ingalls Wilder was 65 years old when it was published as well.
Laura Ingalls Wilder's story begins in 1871 as a four-year-old girl living with her Ma, Pa, older sister Mary, and baby sister Carrie. In the course of this story, she celebrates Christmas with her family, Aunt Eliza, Uncle Peter, and three cousins Alice, Peter, and Ella. She and her family go to a sugar-off dance at her grandparents' house. Ma and Pa even take her and Mary on a trip to the town of Pepin, seven miles away from their house. Pa hunts for the family and sometimes brings home some meat for them to eat, while Ma makes cheese, maple sugar, hats, and clothes. At night, Pa plays the fiddle for Laura and Mary to send them off to sleep (except in summer, and as for Sundays, he does not play the weekday songs). He also tells them stories (except in the summer).
Little House Books
Edit
References
Edit
External links
Edit