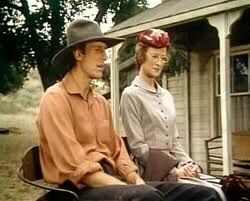 Harve Miller was an old friend of Almanzo Wilder who came to live in Walnut Grove. Soon after his arrival he met with Almanzo's older sister,Eliza Jane Wilder, who developed feelings for him. They began to meet with each other more often and developed a friendly relationship. The relationship never progressed beyond that because Eliza Jane found it impossible to express her true feelings to Harve. Eventually, Harve revealed that he was in love with another woman and planned to marry her. When Almanzo and Laura Ingalls nearly broke their engagement in an argument over Laura's teaching career, Eliza Jane pretended to be engaged to Harve so that Laura would have to take over the school in Walnut Grove.
Community content is available under
CC-BY-SA
unless otherwise noted.