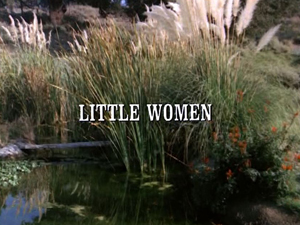 The school plans to put on a series of plays based on books. Laura, Mary and their friend, Ginny, decide to do a play on "Little Women." The Ingalls girls must deal with Nellie, who schemes to get the lead role, and Ginny's desire to play matchmaker for her single mother.
Cast
Episode notes
One of the few times Willie Oleson was ever seen being punished by his mother.
The only time Laura was ever naughty enough in school to be sent to the corner for her behavior.
External links