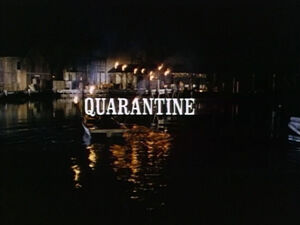 Mr. Edwards returns from a nearby town as a carrier of mountain fever, and passes it on to Alicia. Alicia becomes very sick and Mr. Edwards quarantines himself as he tries desperately to help his daughter. Laura, bringing some raspberries to the back door and hears Alicia's cries tries to help her. Then Mr. Edwards walks in and she must deal with an angry Mr. Edwards. Laura wakes up with red spots and runs away to Mr. Edwards' cabin where she takes care of Alicia, because Mr. Edwards, who had been up nonstop for days caring for Alicia, becomes delirious and needs nursing himself. Alicia recovers, and when Pa brings Dr. Baker back to town, he finds that Laura's spots aren't what they seem. They are poison ivy spots most likely from when she was picking the raspberrys.
Cast
External links
Community content is available under
CC-BY-SA
unless otherwise noted.